Former Canopy Growth CEO Bruce Linton takes on new cannabis roles as chairman, investor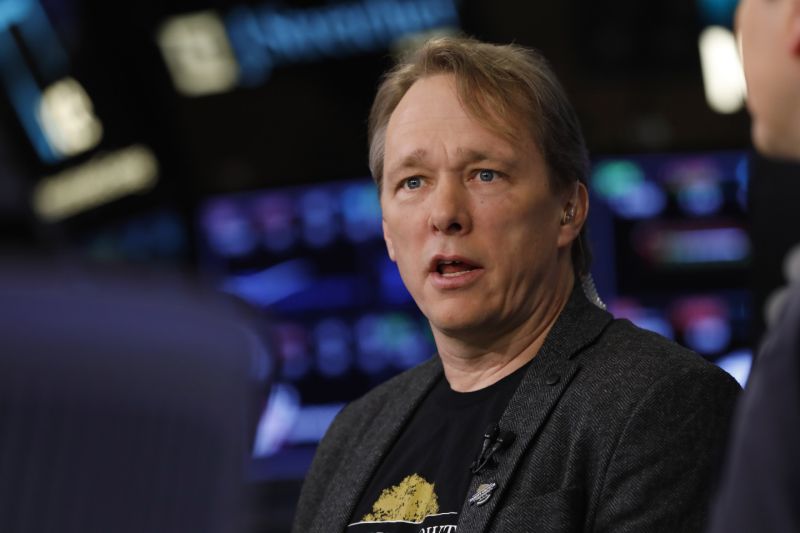 Yahoo! Finance By: Zack Guzman
Formerly ousted Canopy Growth (CGC) co-founder and co-CEO Bruce Linton has landed a smattering of new roles within the cannabis industry.
Just months after being pushed out by a Canopy board that had increasingly become controlled by investor and beer conglomerate Constellation Brands, the cannabis pioneer announced Tuesday that he'll be joining a multitude of smaller companies in advisor capacities, as well as trying his hand as an activist investor in global cannabis consumer packaged goods company Slang Worldwide.
Most notably, Linton will join Michigan-based Gage Cannabis as executive chairman. Gage recently opened its first Michigan medical marijuana dispensary this week and previously licensed its brand for use in Ontario, Canada through a Canopy Growth partially-owned subsidiary. Michigan is still preparing for the rollout of licensed recreational marijuana sales, expected in 2020, after voters made it the 10th U.S. state to legalize.
Linton also said he expects to announce a similar position with a U.S. multi-state operator in the near future. Additionally, Linton announced a new special advisor role with animal health and wellness CBD micro-cap Better Choice Company.
"The way I selected the companies was not how much equity they would give me. I turned down the most self-enriching offers," Linton said. "However to be transparent, all firms provided me with generous equity exposure. With each firm and space, I sought to develop a specific view of how we build enterprise value from the current activities and limit disruption."
Linton also added that another precondition of working with each company would be that all key insiders generally lock up shares for the next 12 months to ensure alignment on a longer-term mission. That was perhaps a valuable learned lesson from his experience at Canopy, with the board growing impatient with short-term improvements to profitability.
Activist Investing
The new role with Gage, however, shouldn't necessarily come as a surprise, given its prior connection with Canopy Growth. On top of that, the company also recently locked up a newly minted exclusive partnership in Michigan with marijuana startup Cookies, a brand Linton specifically complimented as an industry standout during his last interview with Yahoo Finance.
"They've done a great job on their [merchandise,]" he said back in August about Cookies, founded by California-based rapper Berner. "It has been one of those ones that has been my biggest surprise in the last month."
Gage, which was founded in 2017, plans to dedicate "significant shelf space" to Cookies-branded products at its 13 planned medical marijuana facilities in the state, including one on Detroit's famed 8 Mile Road.
Aside from the more hands-on positions, Linton also said he'd become an activist investor in Slang Worldwide, which sells products in 12 U.S. states, and DNA Genetics, a company that specializes in breeding and cultivating cannabis strains.
Linton is slated to discuss all of his new endeavors and the state of the cannabis industry during a Tuesday interview with Yahoo Finance's YFi PM at 1 p.m. ET.