Redemption Cannabis Brands Launch Highlighted in New Video Series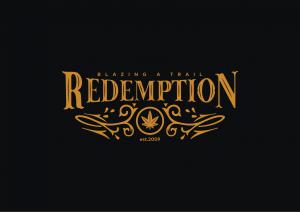 A new cannabis product line rolls out its commercial presence with a website and series of videos created by two of Michigan's most well-known cannabis figures, Ryan Basore and Rick Thompson.
The videos offer a first-ever look behind the scenes of cannabis businesses in Michigan, including cannabis cultivators and processors. The businesses are all part of the Redemption line of cannabis products, created by Basore after his release from federal prison for cannabis offenses.
In 2019, Basore received a $50,000 grant from Gage Cannabis Company as part of their unique social equity program in Michigan. He used that grant to create the Redemption brand and joined with other drug war victims to create branded flower, concentrates and pre-rolls for the medical and adult-use consumer in Michigan's market.
One video in the series features Truu Cannabis from Lansing, with footage shot on location in their cultivation facility. Other videos feature Driven Grow of Frederick, Real Leaf Cultivators and Fresh Coast Extracts, both from Kalkaska.
The video release coincides with the publication of the Redemption Cannabis Company's website, www.redemptioncanna.com The Redemption website and video series is available online beginning March 3. Due to international shipping obstacles the launch of the Redemption product line will come shortly after, according to Basore, CEO of Lansing-based Redemption.
The all-Michigan video project consists of five different videos, each written and directed by Thompson of Flint; produced and hosted by Basore of Lansing; and featuring videography by Sawyer Harris Productions of Kalamazoo.